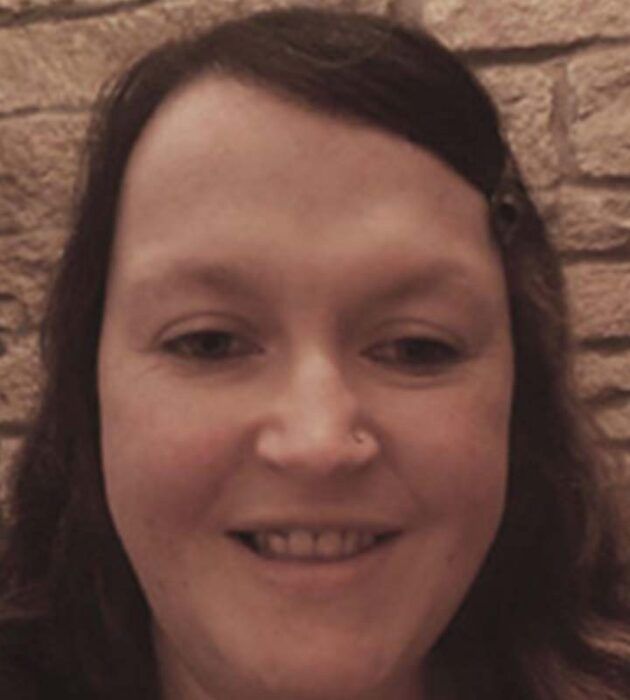 Gill Loomes
10 December 2020
Mental Capacity and Future Disabled "Voice"
Guest post
Mental capacity
When I was thirteen, a doctor wanted to break my jaw. I have multiple skeletal abnormalities due to gene deletions and mutations, as a result of which, I've had a long history of interactions with healthcare professionals. The encounter with the orthodontic surgeon was one such interaction. He proposed surgery for what would have been largely cosmetic reasons, and we decided against it. I compare this encounter with what happened when I first visited my hand specialist. I was 15, and had just been diagnosed with a specific deformity affecting my forearms and wrists. After telling me about the condition, the specialist explained that as I had stopped growing, there was no appropriate treatment. He went on to suggest that there had been a number of surgical treatments attempted for this extremely rare condition, that the reason for so many varied attempts was that surgeons were keen to "make their name" by devising complex surgical interventions, but that none had a strong likelihood of a positive outcome, and many had made patients' symptoms worse.
He also told me that surgical intervention was more common in the U.S. than in the U.K. — because the system of medical insurance made surgeons keener to pursue interventions that could be funded by insurance companies.
I am not concerned here with the "truth" or otherwise of these issues. I am using these experiences to set out the context that forms my experiences as a disabled person, concerning medical treatment. Encounters such as this mean I grew up with the impression that doctors were likely to propose aggressive surgical treatments, not on the basis of what might provide the best outcome for me, but on the basis of what they "could do", or of what may be in it for them, and their career. I certainly was not encouraged to believe that I could rely on a doctor to have my "best interests" at heart, or to consider the impact of my conditions and related treatments on my life outside of their consulting room. This, along with humiliating examinations, and rooms crammed full of curious medical students, made me feel like a series of "problems" to be "fixed".
I know I am not the only disabled person to have such formative experiences. I know that many of us have stories to tell of such oppressions at the hands of healthcare professionals.
I also feel strongly that such oppressive encounters are not unique to medical environments, but rather they reproduce and echo the ways in which disabled people are viewed and treated in, and by, society more widely.
Such clinically-situated oppressions manifest themselves in two ways:
Coercion into unwanted or unnecessary treatment, with the aim of enabling people to conform to normative expectations of cognitive, emotional, or physical presentation.
The withholding of treatments, based on assumptions or judgments about the "worth" of a disabled person's life. This may include placing DNACPR (Do Not Attempt Cardio-Pulmonary Resuscitation) orders on disabled people, without discussion or consent, as a result of views about the person's "quality of life".
My own experiences, and the culture within which I exist as a disabled person, are some of the reasons why I am passionate about autonomy and self-determination, particularly regarding interactions with healthcare professionals, and with medical systems and structures.
There are lots of ways of tackling social injustices around healthcare, but it seems a good strategy to begin with the tools we already have. One such category of tools comprises the rights enshrined in existing legislation. So, for this reason, part of my PhD research (which focuses on issues around the Mental Capacity Act 2005, and its impact on the "voice" of disabled people), is concerned with Advance Decisions to Refuse Treatment (ADRT).
In this blog, I am setting out my emerging thoughts about the concept of ADRT, and what it may offer for disabled people — particularly in conjunction with another existing legislative instrument: the United Nations Convention on the Rights of Persons with Disabilities (the UNCRPD).
Adults with capacity and treatment refusal
As an adult with the mental capacity to make decisions about medical treatment (according to the framework set out in the Mental Capacity Act 2005), I don't need to worry overly much about the possibility of being subjected to medical interventions to which I have not consented. The right to self-determination and autonomy for "competent" adults, with regard to the refusal of medical treatment has been enshrined in English case law — for example, in Re T (Adult: Refusal of Treatment) [1993] Family Law 93, as Lord Donaldson MR stated, in analysing the tension between the rights of the individual (to self-determination — the right to live her life as she wishes), and of the society in which the individual lives (in upholding the principle of the sanctity of life), "in the ultimate, the right of the individual is paramount" (at p.113).
Concerns about the conflation of the "competence" of an individual to make a decision with her reasoning for that decision (as suggested in Re B (Adult: Refusal of Medical Treatment) [2002] 2 All ER 449 — see Stauch, 2002) have, at least as a matter of legal theory, been addressed by the MCA 2005 — in particular s.3 MCA 2005, that sets out the "process" criteria by which capacity is assessed, in conjunction with the overarching principles of the Act, stating that capacity is to be presumed (s.1(2) MCA 2005), and that an objectively "unwise" decision is not grounds for an inference of lack of capacity (s.1(4) MCA 2005).
In reality, life as a disabled person is often more complex than this. During the interviews I have carried out so far with disabled people about their views on advance decision-making, participants have told me a great deal about such complexities — people feeling compelled to accept "talking therapy" in order to maintain access to medications they believe benefits them, people who worry about losing the cooperation of doctors they rely on for medical evidence that impacts their education, employment, or access to social welfare, people who feel pressure from family members, and others close to them, who view their refusal of treatment as "giving up" or as "not trying hard enough".
So, there is obviously a lot at stake for disabled people in refusing treatments, even when our mental capacity to make such decisions is not contested.
But what about if we lose this capacity? What about people in my situation — who, as a result of our experiences, fear the loss of control, and the surrendering of this control to healthcare professionals who have so far failed to earn the right to such profound, fundamental trust? Well, ahead of such a loss of capacity, a loss of control, we have an option enshrined in law — we have the right to make an Advance Decision to Refuse Treatment (ADRT).
Advance Decisions: what are they?
Advance Decisions to Refuse Treatment (ADRT) have historically been known as "Living Wills", and, prior to their enshrining in statute in the Mental Capacity Act 2005 (the MCA 2005), they existed in Common Law. The current ADRT legal framework is set out in ss.24–26 MCA 2005, which state the following:
S.24 MCA 2005 (General Provisions): A capacitous person may make an ADRT after reaching the age of 18, to ensure that if in future in given circumstances, a medical treatment is proposed for them, and they lack the capacity to consent to such treatment, the treatment should not be carried out. This decision may subsequently be withdrawn while the person retains capacity, and such withdrawal need not be in writing.
S.25 MCA 2005 (Validity and Applicability): The ADRT will not be valid if a) it has subsequently been withdrawn; b) the person who made it has subsequently granted a Lasting Power of Attorney, giving someone the power to give or refuse consent for the treatment to which the ADRT relates; or, c) the person has done anything else "clearly inconsistent with the advance decision remaining his fixed decision". The ADRT will not be applicable if a) the treatment proposed is not that specified in the ADRT; b) any circumstances specified in the ADRT are absent; or, c) there are reasonable grounds to believe that circumstances exist that the person did not anticipate at the time, and which would have affected the decision if they had anticipated them. There are further requirements of an ADRT relating to life-sustaining treatment — in order to be applicable, such a decision must be accompanied by a statement to the effect that it is to apply even in circumstances where the person's life is at risk. Further, the decision must be made in writing, and it must be signed and witnessed.
S.26 MCA 2006 (Effects of an ADRT): If a person has made an ADRT that is valid and applicable, a) a person does not incur liability for carrying out or continuing treatment unless, at the time, s/he is satisfied that an ADRT exists and is valid and applicable; and, b) a person does not incur liability for the consequences of withholding or withdrawing a treatment from a person, if, at the time, they believe an ADRT exists that is valid and applicable.
This means that, in theory at least, I have the legal right to make provisions that ensure I don't need to live in fear of being subjected to treatments in circumstances where I lack the capacity to give or withhold consent. I don't need to worry about doctors wanting to "make their name" with my body, or to make money through treatments that are unlikely to make me better, and that might make my prognosis worse. Such fears don't need to dominate my life. There is lots of discussion about the metaphysical dilemmas surrounding the concept of ADRT, as a mechanism for "present me" making decisions for "future me" — and whether I would be the "same person" in future, if I lost capacity (see, for example: Dworkin, 1993; Dresser, 2018). But for me, the scenarios I've set out here illustrate a key contemporaneous value of the concept of ADRT for me, as a disabled person — in that they give "present me" rights to live, at least in theory, free from fears about what might happen in my future.
Theory and practice
There is a lot in the analysis I have presented here that applies "in theory" — with rights set out in the "black letter of the law". However, as in most areas of the law, the situation in practice is considerably less clear. Despite the possibility for ADRT to confer legal rights that are likely to be especially beneficial to disabled people, there are also several complexities to address:
How do disabled people approach the concept of refusing treatment within a social and cultural context that controls the giving and withholding of medical treatment based on a set of values that views us as "lesser" than abled people — that makes judgments about our worth, and our "quality of life" based on ableist assumptions and expectations? (This is the focus of the "legal consciousness" study that forms one of the chapters of my PhD).
How do the rights of disabled people to exercise their legal capacity to refuse future treatment exist alongside those of abled people? Particularly, given the existence of a wide range of conceptual and practical problems impacting the population as a whole; with regard to access, uptake, and implementation of ADRTs, what are the best ways to approach these issues for disabled people? To what extent is it appropriate to argue for better access to ADRT for the general population, while ensuring that disabled access forms part of this overall agenda? And what "special" protections and affordances might be offered by tools and strategies that relate specifically to disabled people, and the culture of oppression that affects us uniquely (such as the relevant provisions of the United Nations Convention on the Rights of Persons with Disabilities)? This forms the basis of a separate but related doctrinal analysis on which I'm currently working.
It would be great to hear of any thoughts people might have on these themes. In particular, I am keen to hear from disabled people about our experiences of refusing medical treatment (including those relating to mental ill-health), and of attempting to make ADRTs, or supporting others to do so.
You can contact Gill on Twitter or openjusticecourtofprotection.org.