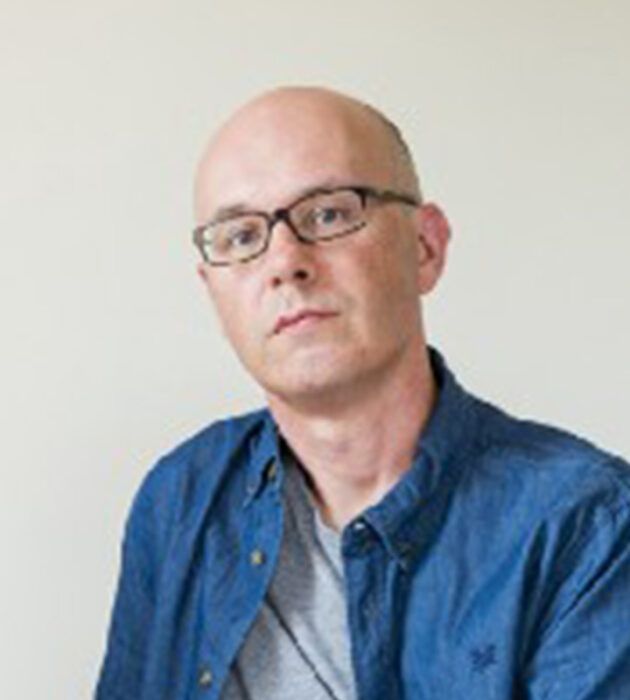 Joe Hammond
6 September 2019
Joe Hammond: on motor neurone disease, death and dying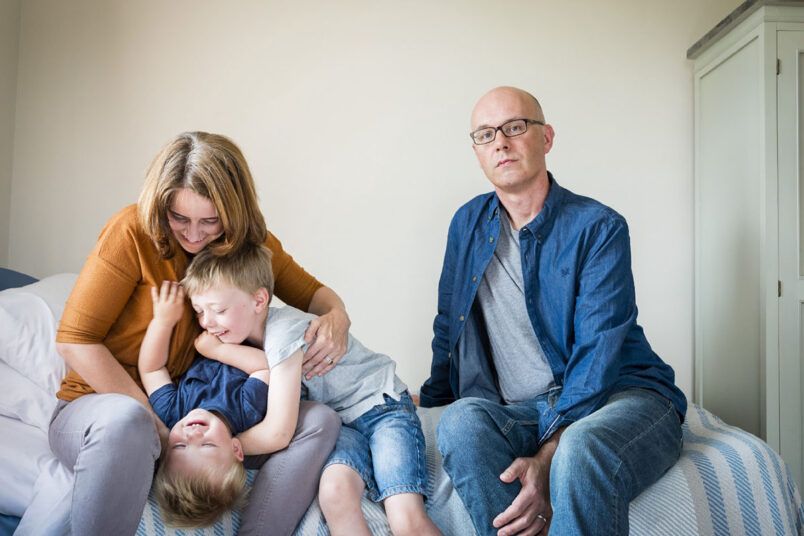 I find death so interesting that I wish I had known about it earlier. I've been to funerals before, but I don't think I ever picked up that this would also happen to me one day. But now I realise how essential this information is and that any journey, no matter how enjoyable, loses value without a clear sense that it will, at some point, come to an end.
I was planning to have my ashes scattered in Sydenham Hill Wood in southeast London — the place I most associate with Tom and my experience of being a father. On the edge of the wood is St Stephen's Church, where Gill and I were married. But then someone told me I could be buried in the wood, close to where we live, in Hampshire.
I was driven down to the site on a wet December afternoon by a man who used to design luxury handbags in the East End. He was reintroducing native trees and plants to the wood, and involved in natural woodland management, which is something I don't know about, but which sounds like a good thing.
It was raining heavily when Gill and our guide got out to look. I watched Gill cross in front of the car and disappear out of view to my right. I can't turn my neck, but they would have disappeared through a clearing in the wood to look at the site. I sat looking through the rain at the field below, and a few minutes later heard a car door open behind me and next to me, and two wet figures climbed in.
When Gill and I first wrote our wills, we requested that our ashes be scattered in the Indian Himalayas, which is not a decision that anyone with a balanced idea of their mortality would make.
It sounds like an option you may select for a wager, for something that has an outside chance of occurring. It was Gill who initially liked the idea of a woodland grave close to where we live.
Bluebells grow on the site and I am planning to have a bench above my grave.
The manager encouraged me to have a mouse box to mark my spot, but I spent so long trying to get rid of mice from our London flat that this just wouldn't seem right. I may put a ramp at the end of my bench, to launch toy cars into the undergrowth. Gill likes the idea of coming here with the boys, and there are paths leading everywhere. It's not a graveyard in the regular sense because there are no headstones: everything just disappears and becomes part of the wood.
I'm disappearing now, and this above-ground work feels like part of the preparation for the granular changes to come.
This slowing is probably common to anyone who has the time to really experience dying.
It feels like a slight drop in temperature, and in noise too. It's a slowing down, which then gives the appearance that others are moving around more quickly: Gill, my children, the postman, Frida — my friend's dog. I now have no connection to their speed. It's a gradual introduction to the art of being still, not a violent one, as it is for many others.
I think this is something not widely appreciated about my disease: the extent to which it enables a person to gently build up to the moment, as a kind of practice, so that the transition can be made as smooth as possible.
If you liked this extract, Joe's book was released this week. If you'd like to write something or submit a story to our publication — get in touch.