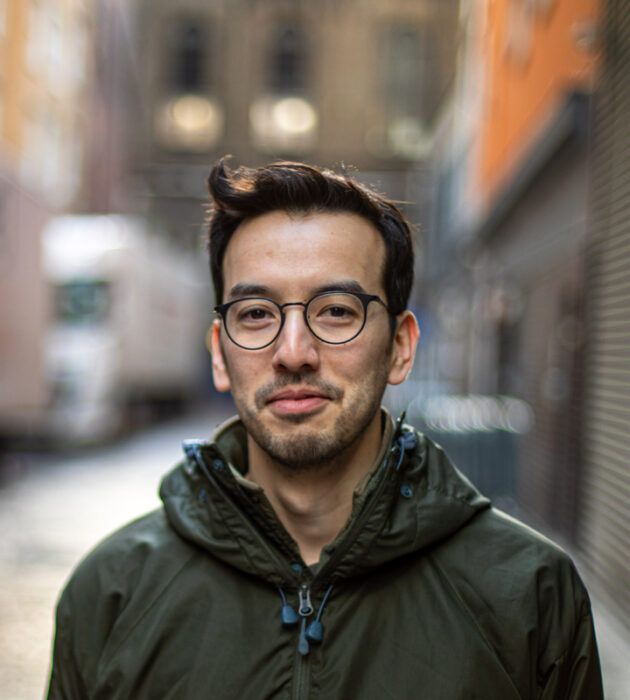 Zach Moss
6 February 2015
Dying Matters Awareness Week 2015
 Dying Matters Awareness Week:  My Top 5 Events Last week I took the train from Lancaster to London to attend the  Dying Matters Week 2015 Launch in London. Last year, 530 events happened across England and Wales. Those  involved found that it was really successful in raising the profile of  end of life issues and getting people talking, so naturally there was  real buzz about this year's Awareness Week. The 2015 Launch was opened by Gary Rycroft who runs a lot of  theatre and arts events, as well as many of the talks that happened in Lancaster last year – I wondered how I managed to miss it! Poppy Mardall from Poppy's Funerals, talked about the importance of communicating our wishes to our families before 'the event', and of the courage needed to face up to the subject of death. She added her concern that 'if we don't start talking about our future plans, we will be setting our families up to be at war.'  Poppy's message was for us all to get out there and talk as soon as we can and not to leave it until there is a crisis.  She said that when those around us are clear about our wishes, then funerals have the potential to be positive healing experiences that alter our view of death forever. The launch was a relentless stream of inspiring talks and ideas.  Throughout the day, I was considering how the 7 My Life My Decision projects might find a unique creative place in this year's activities across the country. My top 5 Events from 2014 were
Pop-Up Shop. James Norris from DeadSocial explained how last an year unused shop space became a pop-up shop (also known as flash retailing) over for a few days to host Dying Matters events and exhibitions.  The shop became a local focal point for the week.
Death Cafes. Jon Underwood described the Death Café movement and the framework of the events.  This isn't for everyone but those who do attend find it liberating to discuss their views on death without judgement.  Jon explained the significance of having cake: we may talk about dying and we feed the body to celebrate living.
Death Coffee Time in NHS offices across the country where staff discussed what is important to them.
An Ask-the-Undertaker drop in
A Graffiti wall: Before I die I would like to … where people can post up the things that are important to them.
The next Dying Matters Awareness Week – 18-24 May 2015. For the 2015 Awareness Week, Dying Matters have once again  produced some fabulously eye-catchy publicity resources including the TALK, PLAN, LIVE set of postcards. As TALKING and PLANNING are the crux of My Life My Decision (MLMD), the Awareness Week is a great opportunity for us to work together with other like-minded people to raise the profile of thinking, talking and planning ahead, and also to develop the essential networks if our work is going to have a long term impact. In MLMD, the project co-ordinators and their volunteers are committed to TALKing to people about their plans for the future and supporting people to put those PLANs onto paper so they are legally binding. MLMD is building up a skilled volunteer base and our ambition to raise awareness of people's right to plan ahead and our passion to ensure that fear of form filling doesn't present an insurmountable barrier to people exercising their rights seems to fit perfectly with Dying Matters Week. During the MLMD residential in March, the team will be focussing on creative ideas for the awareness week. My personal favourite event from last year has to be the pop-up shop – transforming an unused shop in to a flexible space that can be a drop-in, information point and exhibition space during the day and in the evening turning into a death cafe or cabaret. A shop like this could be just as much a talking point on the main street in South Shields as it would in the isolated rural South Lakeland village of Dent. And after all it all starts with people talking … with a wide range of people's interests in death but also enabling a broad partnership opportunities from local organisations and volunteers. Dying Matters offered 5 key rules
Partner with other like-minded organisations
Be creative
Engage with your audience
Scream and shout about your events before, during and after
Have fun!
In her closing words, Clare Henry reiterated that the key to success is communication, creativity and confidence.  She encouraged us all to use Dying Matters Week as an opportunity to raise the profile of End of Life issues within our local communities by organising events and activities by using Dying Matters resources and making them our own. The launch event was a great day and a fitting celebration of the impact of last year's events, giving the 100 or so delegates the energy and inspiration for Dying Matters Week 2015. Maybe next year, Dying Matters will hold 2 launch events one in London and one in Lancaster. Look out for You Only Die Once.  Hashtag it #YODO.