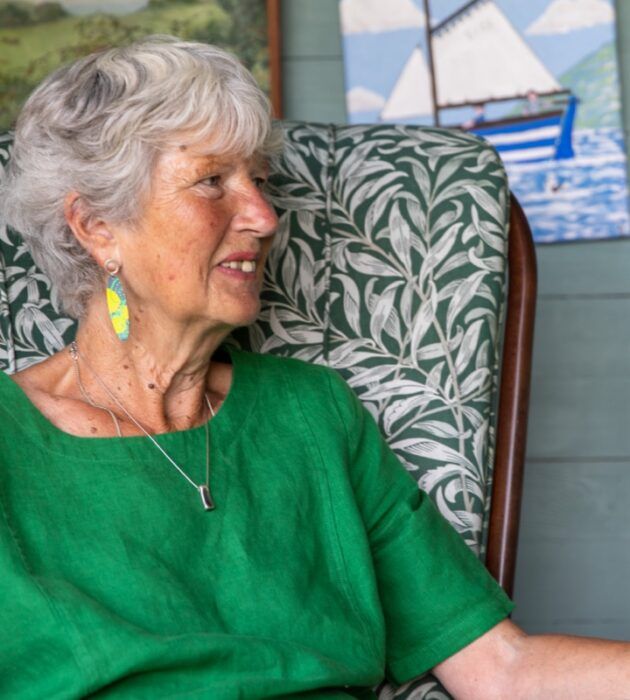 Molly Bartlett
17 October 2022
Advance Care Planning
Guest post
Advance care planning
Twenty years ago I was diagnosed with kidney cancer and had a nephrectomy (an operation to remove my kidney). By 2013 I had three more tumours and decided not to pursue treatment.
I've written before about my decision to 'jump off the medical treadmill'.
What I meant by that is that I decided to turn down active (non-curative) medical treatment and enjoy this crucial time in my life.
I was wary not to let medical opinion unsettle me, and felt that there was a big push to 'do battle' and not wave the white flag too soon.
One of my notes from the time:
Life isn't all about cure, treatment, hope in health improvement.

Molly Bartlett
It was a huge choice to make but I felt time was very precious and there was still much to enjoy even though time may be limited.
After my decision I was referred to my local hospice and with the help of their brilliant and skilled team I was to refine the details of my advance care plan which included:
DNACPR
Advance Decision to Refuse Treatment
A detailed Advance Care Plan and Preferred Priorities of Care
ReSPECT form
For me, and for my partner too, getting these things in place at the time was really important and reassuring. It helped us to feel stronger and more in control. We were able to get on with living our days.
The picture is shifting
I would like to explain why this has all proved so important recently.
Since my decision in 2013 to stop active treatment I knew I had two tumours on my solitary kidney (the other kidney was removed some years ago) and I knew I had a tumour on the adrenal gland.
I had an acute emergency recently and had to go to A&E. Over the following 24 hours I had a number of tests including a CT scan. This scan revealed that I now had four tumours on my kidney and the tumour on my adrenal gland were all much larger.
I ended up seeing a urologist and because he'd read my advance care planning documents there was no push to get me back into hospital, do more tests and explore any treatment options.
In fact my original decision seemed so unusual to the urologist that they thought they'd lost my paperwork or asked if I'd gone private for seven years as they had no scans — I said no I had just gone "off grid"!

Molly Bartlett
Several days after this episode, I collapsed at home and had to call an ambulance. The fantastic ambulance men had read all my advance care planning paperwork and the ReSPECT form on the way to the call. So on arrival they already realised I wanted to be made comfortable at home and be firmly on the palliative route.
So, what lessons are there to be learnt?
I absolutely believe that completing the process of advance care planning and importantly the forms well in advance can help you to get what you want and make it more likely to happen.
I often think there are soft and hard things to do when it comes to preparing for the end of life.

Molly Bartlett
I would say having conversations about wills, funerals etc are soft things that people can and should do — these are important and necessary.
But you need to do the hard stuff too. Thinking about forms like DNACPR, Advance Decision to Refuse Treatment, ReSPECT are just as important from what I've learnt and experienced.
It is your life, take control, seek advice and complete any paperwork well in advance. That's my lesson to others.
With love,
Molly